In today's fast-paced business world, establishing a strong online presence is key to unlocking success. For Calgary-based business owners, exciting news awaits as Blue Ocean Interactive and WEB ROI join forces to launch an innovative website for Alberta Business Sales Inc (absales.ca). Designed to supercharge sales and ignite lead generation, this collaboration is set to revolutionize how businesses in Alberta attract buyers and sellers, all while radiating a friendlier and happier vibe.
CUSTOM DESIGN & BUILD:
Get ready to be amazed by the extraordinary custom web design of Alberta Business Sales Inc's brand-new website. Meticulously crafted with passion and expertise, the creative minds at Blue Ocean Interactive and WEB ROI have collaborated in perfect synergy to deliver a one-of-a-kind online experience tailored exclusively for Alberta Business Sales Inc. From its captivating home and interior page layouts to the thoughtfully designed sections like Contact Us, About Us, and Privacy, every detail has been meticulously considered. With the seamless integration of a listing plugin, potential buyers can effortlessly explore the wide array of available businesses.
ENHANCED SEO STRATEGIES AND BLOGGING:
Alberta Business Sales Inc can say goodbye to invisibility and hello to online prominence! Through our collaborative effort, we've implemented a comprehensive SEO strategy that catapults Alberta Business Sales Inc. to the top of search engine rankings. We'll be providing 12 expertly crafted, informative blogs this year, delivering 500 words of valuable content to captivate and educate the target audience. This not only boosts search engine visibility but also establishes Alberta Business Sales Inc. as the go-to authority in their field. By providing consistent, valuable information, we can attract both sellers and buyers, driving more traffic and expanding business opportunities.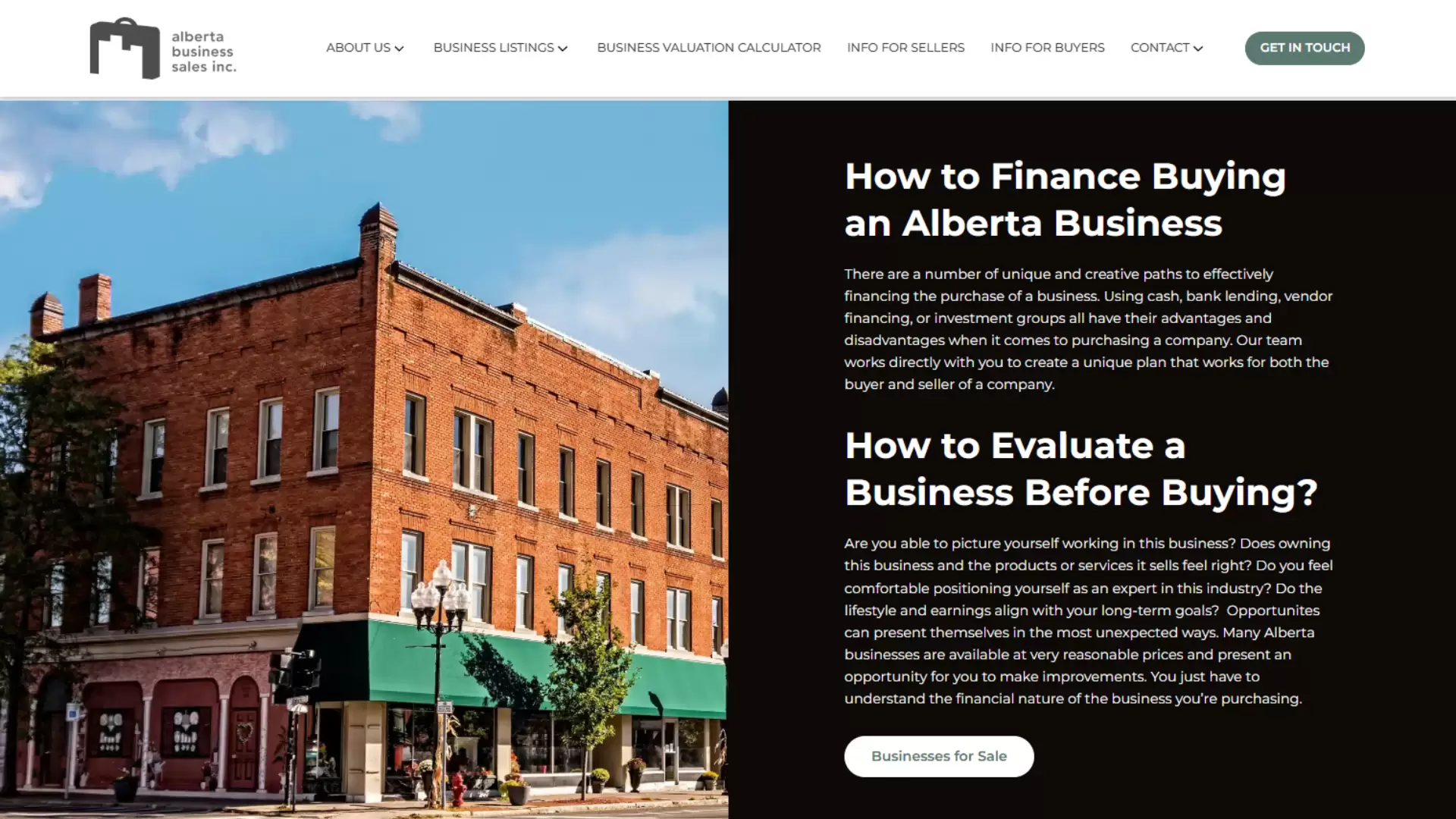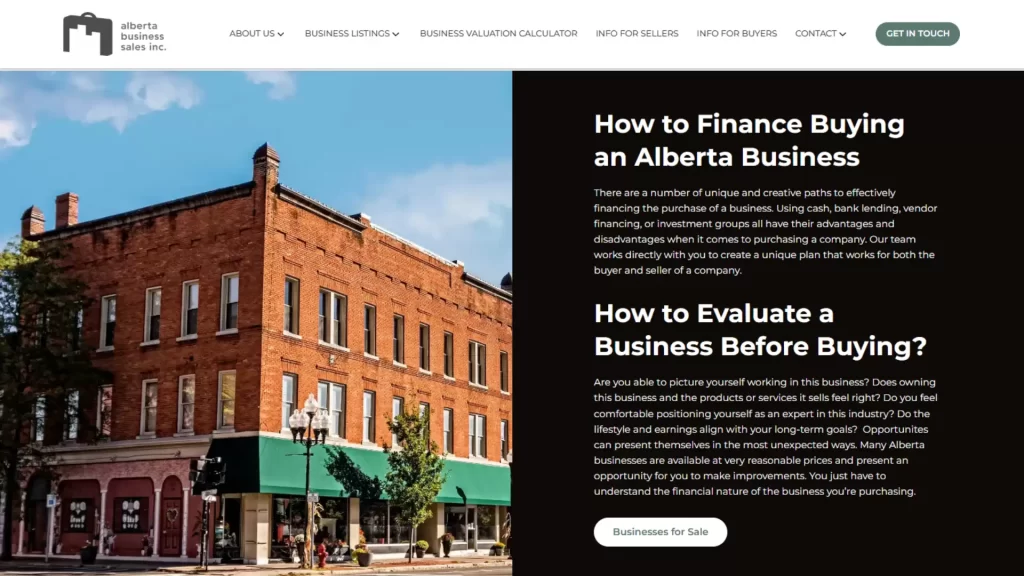 PPC ONGOING MANAGEMENT:
Diversifying marketing efforts is the name of the game, and we've got it covered! Our partnership brings forth ongoing PPC management with WEB ROI, using powerful channels like Google search and Google display. By strategically targeting specific demographics, keywords, and geographical areas, Alberta Business Sales Inc. can cast a wide net in and around Calgary and Edmonton and reach the right audience at the right time. This comprehensive approach maximizes exposure, attracting potential buyers and sellers, and generating a steady stream of high-quality leads.
ADDRESSING PREVIOUS CHALLENGES:
Before the website makeover, Alberta Business Sales Inc. faced some challenges. However, with our combined expertise, we've turned those hurdles into opportunities for growth. By optimizing the website, implementing lead generation strategies, and unleashing comprehensive marketing techniques, and clear metrics to read, we're confident that Alberta Business Brokers will experience a remarkable turnaround. Through our tailored PPC and SEO efforts, we'll attract business owners seeking to exit their ventures, translating into increased inquiries and a surge in potential sales opportunities.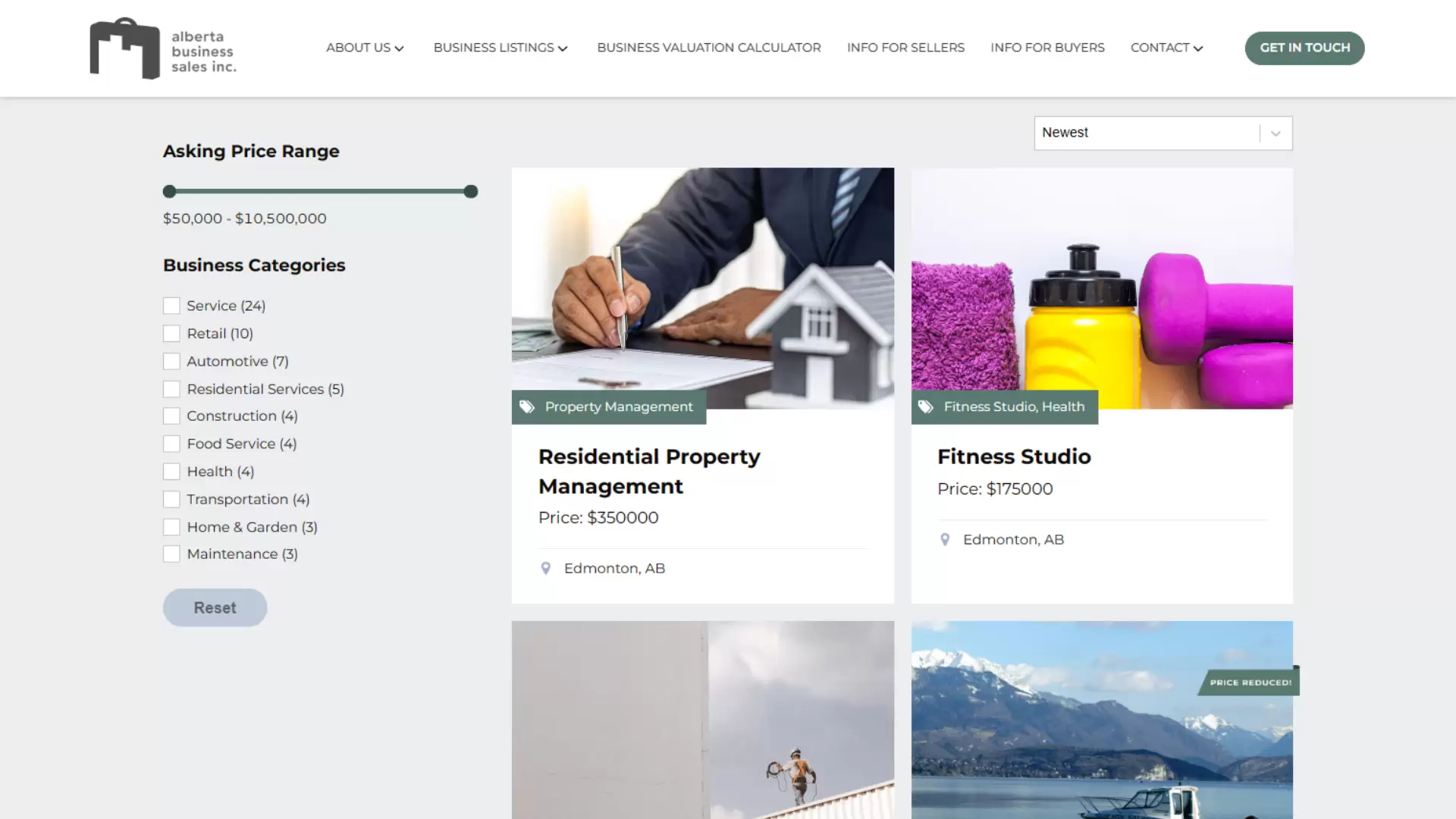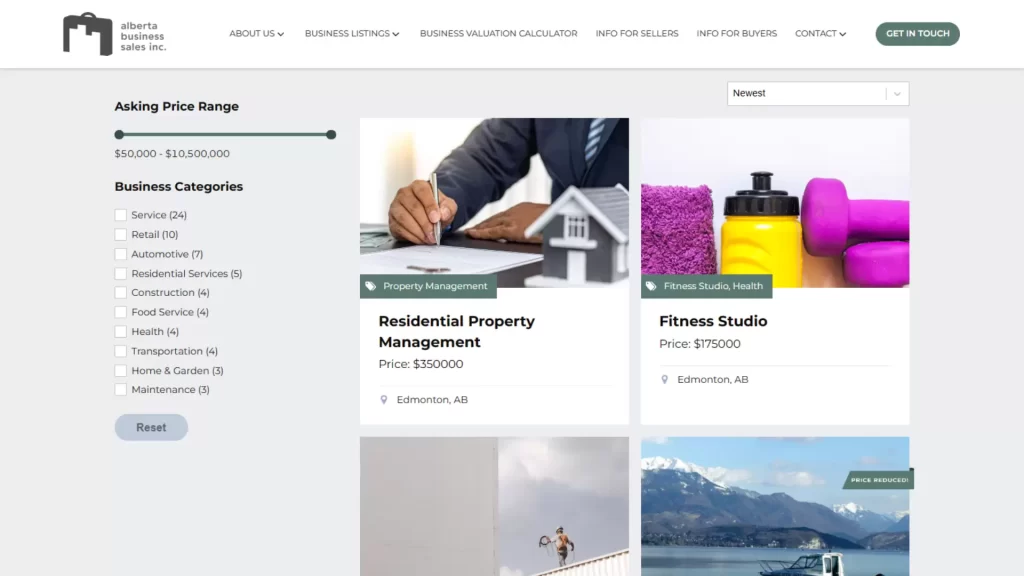 SUPERCHARGE YOUR BUSINESS SUCCESS WITH BLUE OCEAN INTERACTIVE AND WEB ROI TODAY
The dynamic collaboration between Blue Ocean Interactive and WEB ROI have created an extraordinary website for Alberta Business Sales Inc, ready to conquer the challenges of the past. With its captivating design, enhanced content, and powerful marketing strategies, this partnership is set to propel businesses in Calgary and across Alberta to unprecedented heights. Alberta Business Brokers is your go-to destination for buying, selling, or evaluating businesses in the region, and we're thrilled to be a part of their journey to success.  Supercharge your business and watch it soar! Contact us today to unlock the full potential of your venture!