Elevating Elegance: Unveiling a New Website for Rechsteiner, the Epitome of Luxury Home Building
CALGARY, Alberta – Today marks the dawn of a new era in luxury home building. Blue Ocean Interactive Marketing and WEB ROI proudly announce the launch of the redesigned website for Rechsteiner, a name synonymous with opulent living, now available at www.rechsteiner.ca.
Crafting Digital Estates with Distinction
The goal was clear: translate Rechsteiner's legacy of crafting exquisite homes into a digital masterpiece. The new website is more than just a virtual address – it's a meticulously designed mansion of digital elegance. Our team worked closely with key members of Rechsteiner to refine the brand's look and feel. Blue Ocean's artistic finesse and WEB ROI's SEO optimization ensure every pixel exudes sophistication.
Navigating Elegance with Ease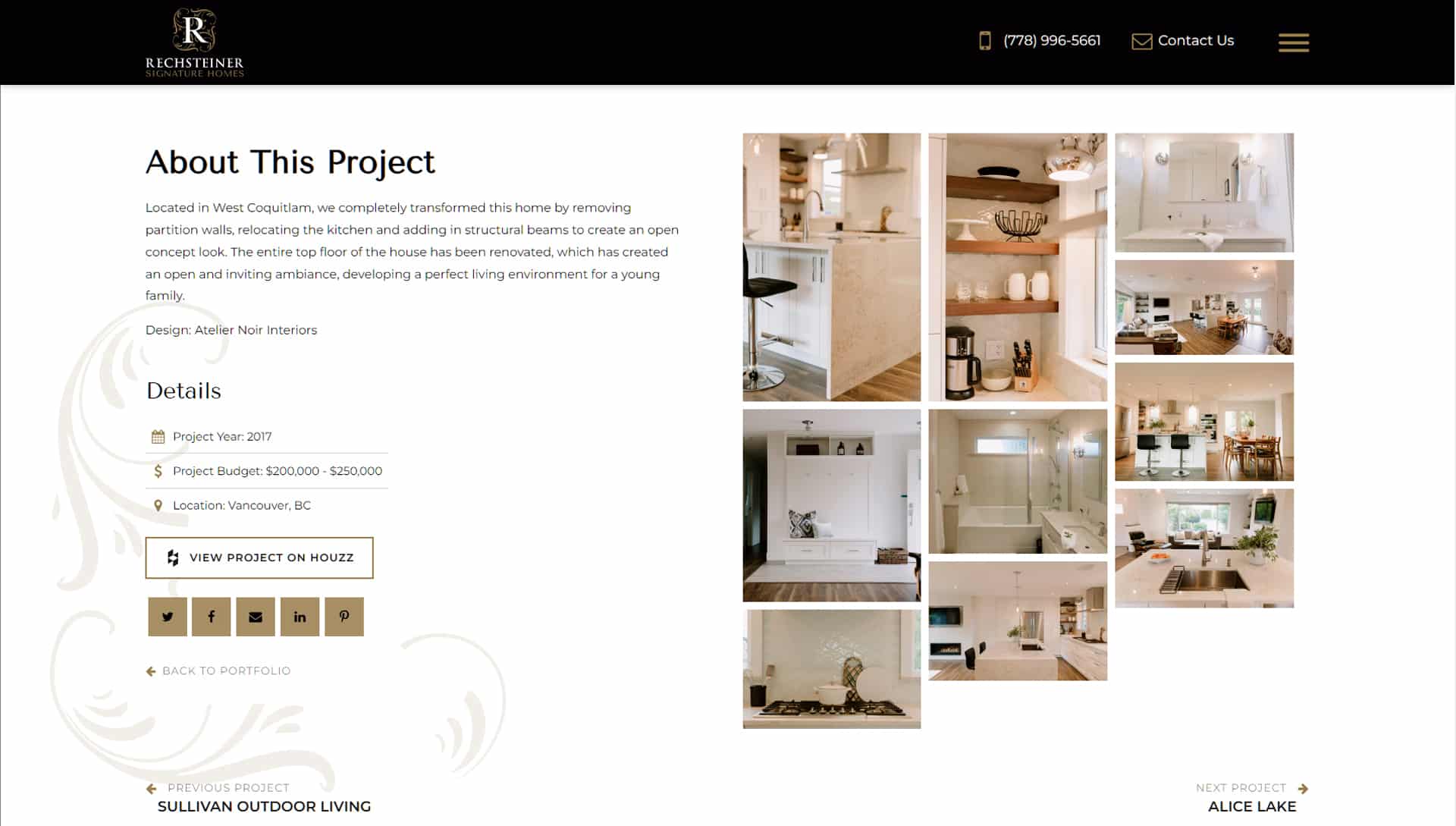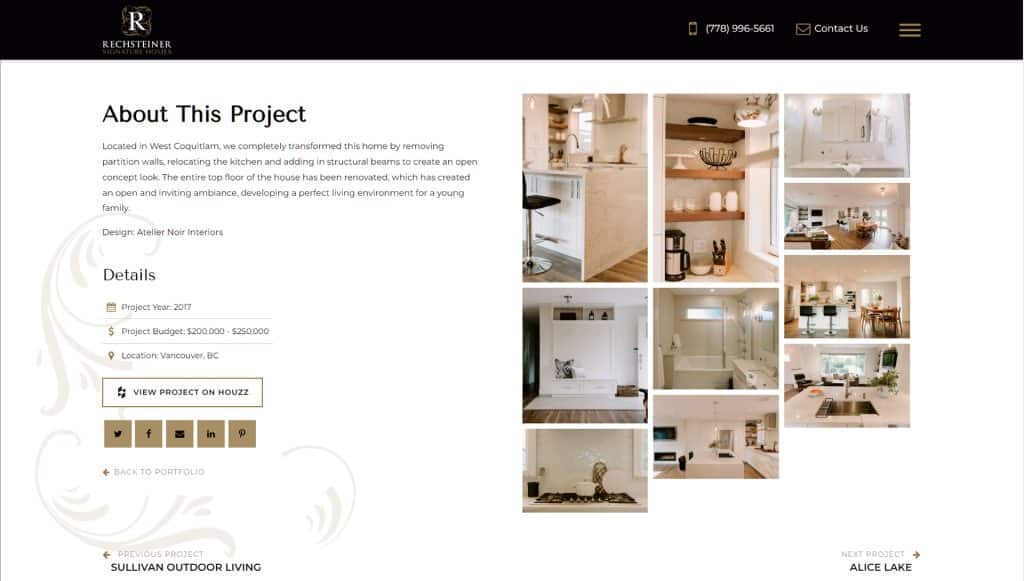 Just as the architecture of a Rechsteiner home flows seamlessly, so does the website's navigation. Visitors are treated to an immersive and modern experience, strolling through a digital gallery of luxurious living spaces, especially in the vastly improved portfolio. The user interface mirrors the brand's commitment to attention to detail and uncompromising quality.
SEO Strategy: Building a Digital Legacy
WEB ROI stepped into the blueprint with a comprehensive SEO strategy. Keywords were carefully curated to mirror the refined craftsmanship that Rechsteiner Homes is renowned for. Meta titles, descriptions, and professionally tailored content were meticulously placed like architectural details, ensuring Rechsteiner's digital legacy is just as prominent. Partnering post-launch with Rechsteiner includes a tailored ongoing digital marketing strategy to help this new website grow and flourish on the World Wide Web, as we focus efforts on increasing website traffic, improving search engine results and improving conversion rates for our customers.
Marrying Tradition and Innovation
In true Rechsteiner fashion, the website marries traditional luxury with modern functionality. The design encapsulates the brand's ethos of creating timeless homes while embracing contemporary technology. Each click explores architectural grandeur, seamlessly transitioning between rooms of information and inspiration.
About Blue Ocean Interactive Marketing and WEB ROI
Blue Ocean Interactive Marketing and WEB ROI are the architects behind digital opulence. With a history of sculpting web design marvels and orchestrating SEO strategies, they're the cornerstone in turning Rechsteiner's vision into a virtual reality. Looking for your own online masterpiece? We can help. Contact us today for a no-obligation quote!