A Rocky Website No More! Rockymountaincollege.ca Is Now Live!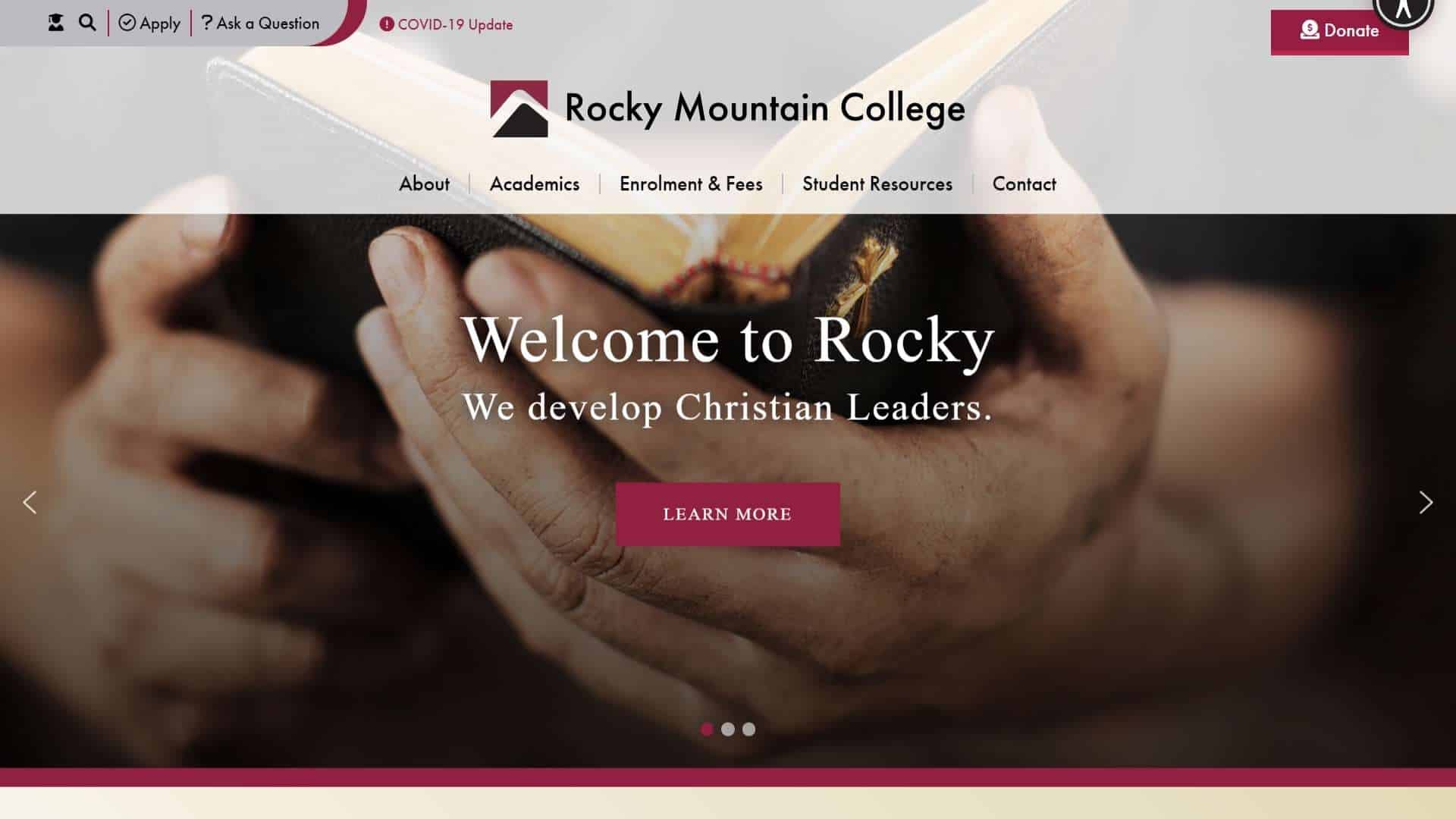 Blue Ocean is happy to announce the launch of Rocky Mountain College's New Website!
The team worked closely with the client and made these upgrades possible:
Create a user-friendly backend
Refined content/copy for SEO
Latest CMS, components and security
Responsive site, optimized for desktop, laptop, tablet and mobile
Set up web hosting
"Rocky Mountain College's Purpose is to glorify God:
By developing Christian disciples and leaders who seek to embrace the meaningful life offered by Jesus. (Jn. 10:10)
Rocky Mountain College's Mission
As an accredited institution of Christian higher education RMC's mission is to provide quality Christian learning that results in transformed lives."
Curious how Blue Ocean Interactive can help with your marketing and website design?
Contact us here
See our services here and find the right people for your project! (That's us!)