Domoslai Designs goes LIVE!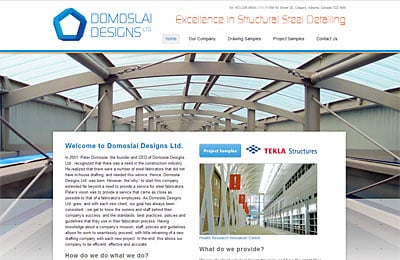 We're happy to announce the launch of a new website for Domoslai Design! The Blue Ocean design team was able to create a new branding for Domoslai as well as a new website design. We worked towards a modern, easy-to-use, clean look and feel for their new site and we feel we were able to deliver to the client's expectations.
In business since 2001, Domoslai Designs Ltd. is a growing company that prides itself on meeting and exceeding the expectations of its clients. They have the capability to handle small (including miscellaneous) work up to large projects in the public, commercial and industrial sectors.